The NBA prides itself on being a truly global league. Among the major sports in the North of America, no league can boast a vast and growing international audience like the NBA. There has actually never been a "full-blooded Filipino" player in the league in NBA history. However, players with Filipino origins have shown their stars.
We can proudly say that they represented the country well, even though they have their kings in their motherland, the United States. These names: Jordan Clarkson, Andray Maurice Blatche, and Raymond Townsend, ignite great pride among Filipino basketball fans and those who are interested in NBA online betting.
These are three Filipino Americans who have represented the Philippines in the American NBA at different times. However, Jalen Green also makes history as the highest-drafted Asian American player and Filipino player in NBA. 
Andray Blatche
Andray Blatche is an American-Filipino; he is also a naturalized Filipino citizen, which means he can play for the national team. Born in New York in 1986, Blatche began his basketball career in high school, averaging 6.0 blocks, 27.5 points, and 16 rebounds per game during his five-year campaign. As a five-star recruit, Blatche was number two for Power Ford and number four for the nation's players in the 2004-5 seasons.
He also participated in the 2005 NBA Draft;. However, a lot of them thought he was a potential first-round candidate, he never made it. Instead, he was selected by the Washington Wizards with the 49th pick in general. An injury that he indeed suffered during a carjacking ordeal in the year 2005 caused him to miss training camps and some games, resulting in a temporary suspension of his career.
However, when he recovered, he was back in the game, and in the first game against Seattle, he scored five points in a 137-96 victory for the Washington Wizards. He had a brief stint with Roanoke Dazzle before being called up by the Washington Wizards, where he finished the season in just 29 games 1.3 rebounds and 2.3 points. His career season at Washington Wizards was in the 2010 to 11 season, where he got his career highest points of 16.8, participated in 64 games, had 2.3 assists, and achieved 8.2 rebounds.
Later the wizards were supposed to put him on the bench, which didn't go well for him. Although he was annulled by an amnesty clause, his relationship with the team went south. He signed with Brooklyn in the 2012-14 seasons before terminating the contract. He would later sign with Xinjiang Flying Tigers, which marked the end of his NBA career.
Raymond Townsend 
Born in 1955 in San Jose, California, he is 6.3 ft. tall; he was the 1st Filipino-American to play in the NBA league. He is now a retired professional player. Raymond Townsend played 3 seasons in NBA, appearing for the Grand Warriors between 1978 to 1980, Alberta Dusters between 1980 to 1981, and Indiana Pacers in 1981 to 1982. He also played for C. A Monte Libano of Brazil, Virtus Roma of Italy between 1984 to 1985, and EC Sirio, a Sao Paulo-based basketball club.
Playing at the guard point position, Raymond's career's features include the FIBA Intercontinental club tournament in the year 1984, first-team All Pac-8 of 1978, and NCAA competition of 1975. His NBA stats include his 745 points. In basketball games, points are actually the statistics that keep track of the score; They can be accumulated through field goals or free throws. Townsend had 157 rebounds, or backboard, which is the statistic a player is given for recovering the ball after missing a field goal or a free throw. His assists throughout his NBA career were 217; he helped pass the ball leading to a score.
Jordan Clarkson
Jordan Clarkson is also currently a player of Filipino descent playing professional basketball in the NBA. The twenty-eight-year-old Tampa Florida-born American-Filipino plays presently shooting guard or small forward for NBA Utah Jazz. Jordan was a true revelation coming out of the 2nd round of the 2014 Draft. He was selected by the team of Los Angeles Lakers and instantly made Clarkson a household name in his mother's homeland.
He previously played for the Los Angeles D-Fenders, the Cleveland Cavaliers, and Los Angeles Lakers. The highlights of his career were the All-Freshman Team in 2011, the Second-team All-SEC in 2014, NBA All-Rookie First Team in 2015, and NBA 2021 sixth man of the year. There was an attempt for him to play for the Philippines national team, but he did not meet the FIBA ​​eligibility criteria to be considered a citizen.
Moreover, Jordan is qualified to play for the Philippines as a naturalized citizen. He may not be a superstar, but he seemingly has a more devoted following than most All-Stars because of the basketball-hungry Filipinos rooting for him from thousands of miles away.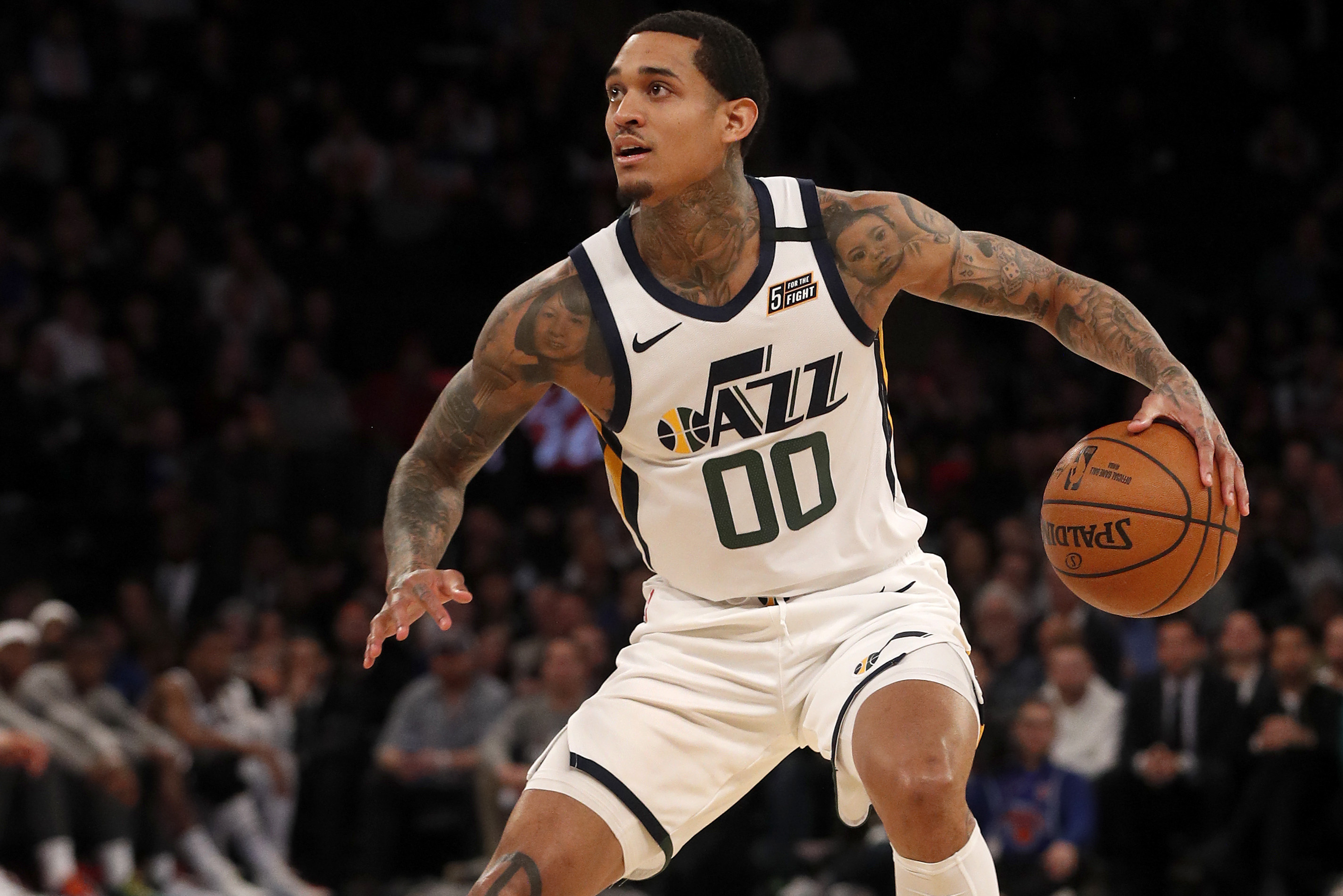 Hopefully, he will play for the Philippines again after debuting for Gilas Pilipinas in the year 2018 Asian Games. Jordan has been beneficial for most of his career, but he indeed gained his pace this season with the Utah Jazz, appearing as the top candidate for 6th-Man of the Year for the league's best team.
Jalen Green 
He made history as the NBA's highest-drafted Asian American player in the league and was also the athlete of Filipino descent to make it to the NBA. His mother is from Ilocos Sur, Philippines, and a half Filipino. Jalen gave up going to college to join the G-League, the NBA's official minor league, Forbes previously announced. NBA former Golden State Warrior Raymond Townsend and 6th-Man of the Year Jordan Clarkson are the other 2 NBA players with Filipino heritage. Rafael Stone, the Houston Rockets general manager, referred to Jalen Green as a "transcending athlete" and an "enthralling prospect."
According to his USA Basketball profile, he has won 3 gold medals at the FIBA Americas Championship and the FIBA World Cup. He also earned the name 2020 Sports Illustrated All-America Player of the Year. Jalen previously visited the Philippines and played with the best high school ballers in the nation as a member of the Filipino-American Select team (NBTC's). 
NBA Prospects In The Philippines
During an interview by Joaquin Henson of The Philippine Star Wayback in 2020, Indian Pacers assistant coach Bill Bayno said there is a good chance that a full-blooded Filipino will soon play in the NBA. He was actually referring to Kai Sotto, the teenage sensation who took the Philippine basketball field by storm. According to Bayno, Kai Sotto just had to get more aggressive and tough. Bayno believes that Kai has the skills of the NBA.
For a person who coaches one of the best teams in the NBA league, this looks promising. It truly gives hope to Filipinos; waited a long time for a local to play in the league. Despite the Ignite drawback, that dream could soon come true. Coach Bayno says Kai Sotto can play on the perimeter, and he is ready to lead him, even though his role in the Pacers and NBA restrictions would not let that happen.
However, if Kai had read his comments, it must have been very encouraging to hear an NBA coach express such beautiful feelings. Those words could have gone a long way in fueling him and perfecting the moves that will.
However, if Kai had read his comments, it must have been very encouraging to hear an NBA coach express such beautiful feelings. Those words could have gone a long way in fueling him and perfecting the moves that will see him play at the NBA. Playing in NBA is every basketball player's dream; although there is no native or full-blooded Filipino playing in the league, the future is bright. With Kai Sotto, there are excellent prospects, and this is going to happen soon. With the Philippines basketball star shining, we will instantly have more players joining Sotto to represent the country in the most prestigious league.
Who is Kai Sotto?
The 7.3 ft Kai Sotto is an 18-year-old basketball phenom who is on a path to becoming the 1st Filipino-blooded or native-born son of the Philippines to play in the NBA league. So instead of joining the G League bubble on January 26 with the G League Ignite team, Kai Sotto traveled to the Philippines and played with the Gilas Pilipinas when they hosted Korea (February 18 to February 22) and Indonesia (Feb.20) at Pampanga.
Ignite, the latterly launched team for elite NBA Draft-eligible players coached by former NBA player and head coach Brian Shaw and featuring projected lottery picks Jonathan Kuminga, and Jalen Green, will play its 1st games against NBA G League competition in the bubble. Unlike a regular season, Ignite will be likely to advance to the playoffs at Walt Disney World Resort due to this year's unique circumstances.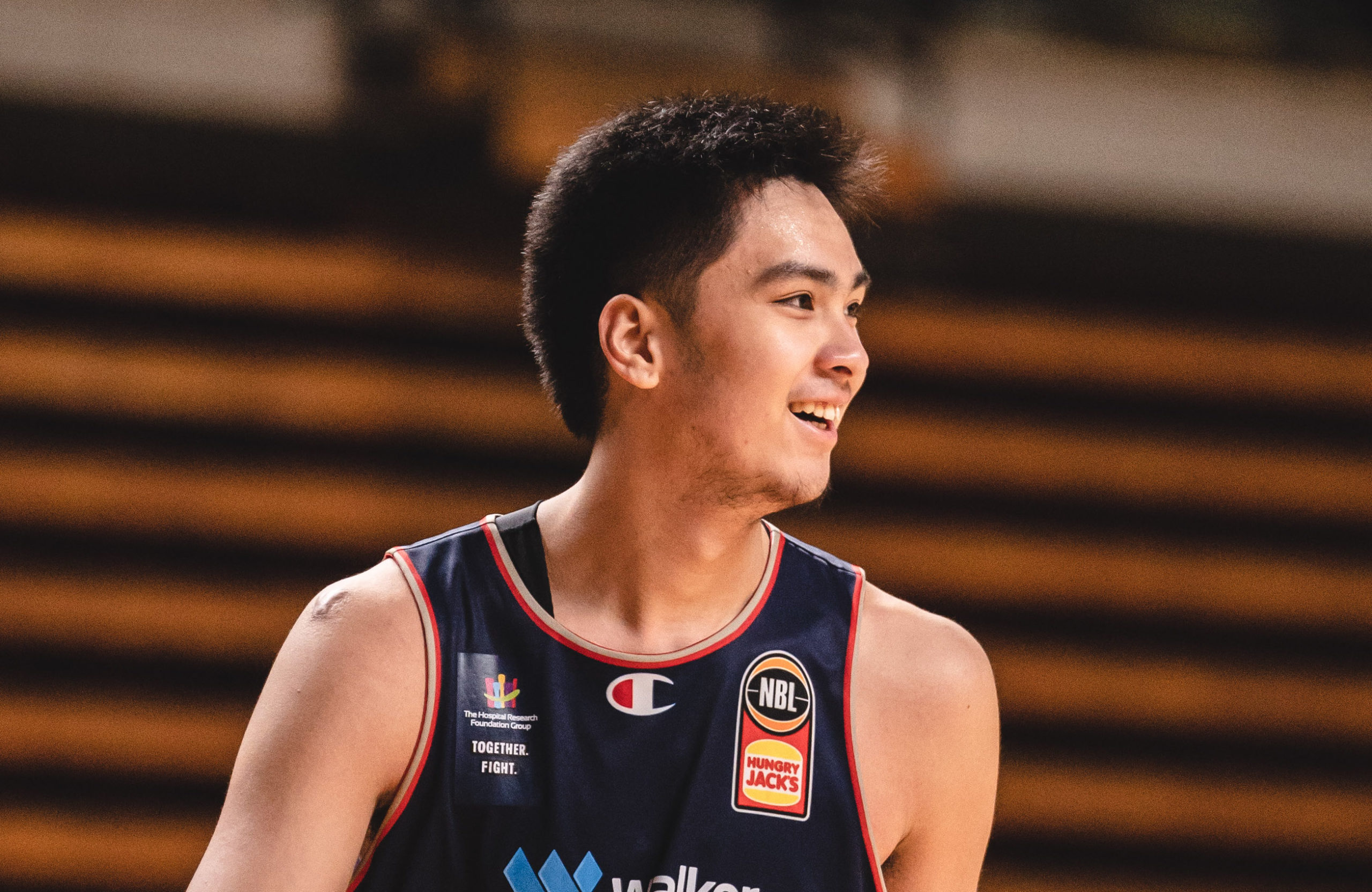 Takeaways
There are some NBA Players that are of Filipino blood. These players include Jordan Clarkson, Andray Maurice Blatche, and Raymond Townsend . Filipinos are very proud of their fellow Filipinos and it can't be denied that Filipinos are proud of them. They are one of the talented Filipino athletes that made it to the NBA.