The best Filipino fighters in the UFC have an eclectic group of talented athletes who are creating a name for themselves in the sport. These few were successful in the UFC at the highest level to represent the Philippines internationally.
There are some UFC fighters in the Philippines including Brandon Vera, Mark Striegl, Onassis Parungao, Mark Muñoz, Eddie Yagin, Mark Eddiva, Jenel Lausa, and Rolando Dy. These fighters showcase their talent in the field of UFC fighting.
You may be a big UFC fighter fan or you might just only be curious about Filipino UFC fighters. Worry not since I have gathered details for you to check. Please read more details below.
Brandon Vera
Born on October 10, 1977, Brandon Michael Vera, or known by his stage name The Truth, is a Filipino-American mixed martial artist currently under contract with the ONE Championship, a former and first ONE heavyweight champion. He has been a professional competitor since 2002 and previously competed for the UFC and WEC. Brandon Vera is the 2005 WEC Heavyweight Grand Prix champion. Vera is not only one of the best MMA fighters to represent the Philippines today, but he is also arguably the best MMA fighter in the country so far. "The Truth" is a 13-fight UFC veteran and has wins against Frank Mir and Reese Andy. But ironically, it was a loss that Vera really shone. At UFC 105, Vera led the fabulous Randy Couture to the top before making a close decision. However, a decade later, 44-year-old Vera is still going strong. He is currently ONE Championship's Heavyweight Champion and is looking to become a champ-champ. 
Vera's Background
Brandon Vera grew up in a house with 7 boys and 3 girls. He was born to an Italian mother and a Filipino father, Ernesto, but was raised by his Filipino stepmother, Amelia. Outside of the family in which he grew up, he has two other brothers and one sister who have occasionally been involved in his life. Vera was actually born and raised in Norfolk, Virginia, and attended Lake Taylor High School, where he excelled in wrestling and received a four-year scholarship in sports from Old Dominion University. However, he left Old Dominion after a year and a half, feeling that college was not for him, and joined the United States Air Force.
Vera joined the Air Force wrestling team and trained at the US Olympic Training Center in Colorado Springs. Unfortunately, his career as a military fighter was cut short in 1999 when he tore a ligament in his right elbow. Arthroscopic surgery repaired the ligaments, but he had nerve damage from the experience that resulted in him not using his right arm. He was actually discharged from the Air Force with a medical discharge. Vera returned to Virginia, where he constantly rehabilitated his arm and was finally fit enough to compete in the Grapplers Quest Submission wrestling competitions on the East Coast. There, his training methods caught the attention of Lloyd Irvin, a Brazilian jiu-jitsu Black Belt and a coach. They invited him to train with his school, he then was introduced to mixed martial arts (MMA).
Mark Striegl
Mark Edward Martinez Striegl was born June 23, 1988, is a Filipino-American mixed martial artist, signed with ONE FC and fighting out of Evolve MMA in Singapore. In 2014, Yahoo Sports named him one of the hottest prospects in Asian MMA. He grew up in Japan and started training in Brazilian Jiu-Jitsu with his brother before transitioning to MMA while he was at university in the United States. He has fought in many countries and lives in Baguio in the Philippines. Mark Edward "Mugen" Martinez Striegl is a mixed martial artist, actor, model, and sambist. 
Was born in Tokyo, Japan, to Filipino mother, Sonya Martinez Striegl and German-American father Frank L. Striegl Sr., Frank, from United States, New York, and Sonya, from the Philippines, Oriental Mindoro, met in Tokyo as international school teachers. They have another son named Frank Striegl Jr., who is older than Mark. Mark has competed in numerous promotions as a professional MMA fighter, including Pacific Xtreme Combat, Legend Fighting Championship, ONE Championship, and Universal Reality Combat Championship, otherwise known as URCC Global.
Striegl's Background
Mark Striegl followed his older brother's footsteps by competing in Wrestling and Taekwondo before starting Muay Thai, Brazilian jiu-jitsu, and eventually Mixed Martial Arts. He latterly fights for Wajitsu Keishukai among some of Japan's most formidable fighters.
Onassis Parungao
Onassis Parungao can boast of being the 1st Filipino fighter in the UFC. However, he struggled to move forward in 1995, long before MMA became mainstream. Parungao competed in the non-televised portion of UFC 7: "Brawl in Buffalo," the first promotional event in New York. There was an eight-man tournament and a "super fight" between Oleg Taktarov and Ken Shamrock. Parungao admitted that he was personally handpicked by Art Davie, UFC co-founder, out of hundreds of candidates because of his nationality and martial arts background. If anyone doubted which country Parungao represented, he wore a t-shirt with the words "Philippines" on the back.
Mark Muñoz
Mark Kenery Muñoz was born on 1978 February 9, is a Filipino-American professional mixed martial artist of Japanese descent who most recently competed in the middleweight division of the Ultimate Fighting Championship. Munoz was a skilled competitor from 2007 to 2015 and previously raced for the WEC. Throughout his career, Munoz has been credited as one of the "nicest guys in MMA," even officially ranked #1 on an episode of "UFC Tonight" for his contributions to the sport of MMA and the local community through activities heading his own "anti-bullying" campaign and start running his own gym.
Muñoz's Background
Muñoz was born on the United States Fleet Activities Yokosuka, a US naval base in Japan, to Filipino parents. At the age of 2, Mark Muñoz and his family moved to California. He started wrestling at age 13 and also played football but had to give up the latter sport during his sophomore year of high school due to an injury. However, due to his size and raw talent, Muñoz began to struggle with Vallejo High School's varsity team. At Vallejo, Muñoz became a two-time state champion, an Asics First Team All-American, a National High School Champion in 1995, and the NHSCA National High School Champion in 1996. Muñoz was also on the honors list all 4 years and was a member of the National Honors Society. Just the same year, Mark Muñoz won a silver medal for the US National Junior Team and 5th in his weight class at the FILA World Junior Wrestling Championship. Muñoz continued on to Oklahoma State University, where he had 121 wins, was a two-time AllAmerican, and won an NCAA National Championship in 2001 as a senior.
Muñoz was also a member of FILA's World Junior Wrestling Team for three years, winning the silver medal in 1998. Muñoz earned a Bachelor of Science in Health Sciences from Oklahoma State University and was also a three-time member of the NWCA AllAcademic Team. After graduating from college, Muñoz returned to Oklahoma as an assistant coach for 2 years, where he actually led the team to an NCAA National Championship in 2003. Muñoz then started coaching at UC Davis before transitioning into a career in MMA.
Eddie Yagin
Eddie Yagin was born on 1979 on March 23rd is a Filipino-American mixed martial artist (MMA) best known for his 2-fight stint with the Ultimate Fighting Championship. Eddie has notable wins over Mark Hominick and Joe Soto and is a former Tachi Palace Fights Featherweight Champion.
Yagin's Background
Yagin was due to face Brandon Visher's undefeated hopes for the Up-N-Up Featherweight Championship but was rejected due to injuries sustained during practice and training. He was replaced by Isaac de Jesus of Stockton, California. Eddie Yagin fought former Bellator champion Joe Soto at Tachi Palace Fights 10 on the year 2011, August 5th. At the time, Soto was scheduled to compete in the Bellator season-five bantamweight tournament. Yagin defeated Soto with a throttle submission to the guillotine in the first round.
Mark Eddiva
Mark Eddiva was born in 1986, on February 16th, is a former mixed martial artist and a reputed former Filipino wushu Champion who competed in the featherweight division. He is definitely known for having competed in the Ultimate Fighting Championship (UFC). Mark Eddiva made his professional debut in the year 2006, competing in regional promotions as a featherweight, fundamentally in the Philippines. He put together a 5-0 record and knocked out all his opponents before signing with the UFC in early 2014.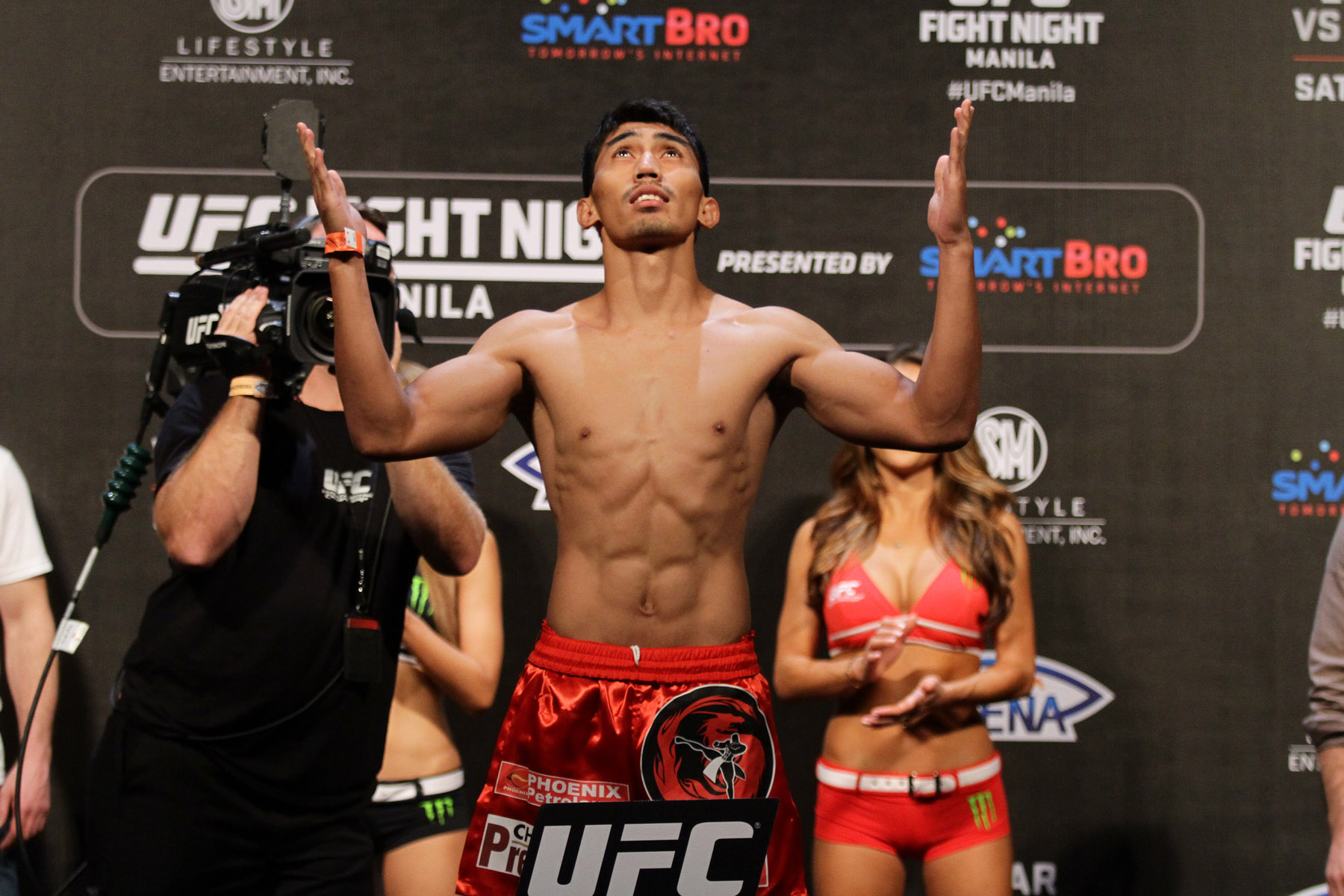 Jenel Lausa
Lausa showed glimpses of brilliance in each fight, like an early second-round flurry against Magomed Bibulatov and a big overhand right that rocked Eric Shelton. Lausa's UFC career is on hold now, but he can always return to Pacific Extreme Combat.
He left as the promotion's flyweight champion and will definitely be a contender once he comes back. Alternatively, Jenel Lausa can make the jump to ONE, though such a move would put him on a collision course with countryman Eustaquio.
Rolando Dy
The 30 -year-old Dy was fighting in the UAE Fighting Championship. He won the promotion's featherweight title, outpointing Kazakhstan's Yerzhan Yestanov in a slugfest. It was a career-defining victory for Rolandy Dy, who dedicated his 1st-ever MMA gold to his sick grandfather.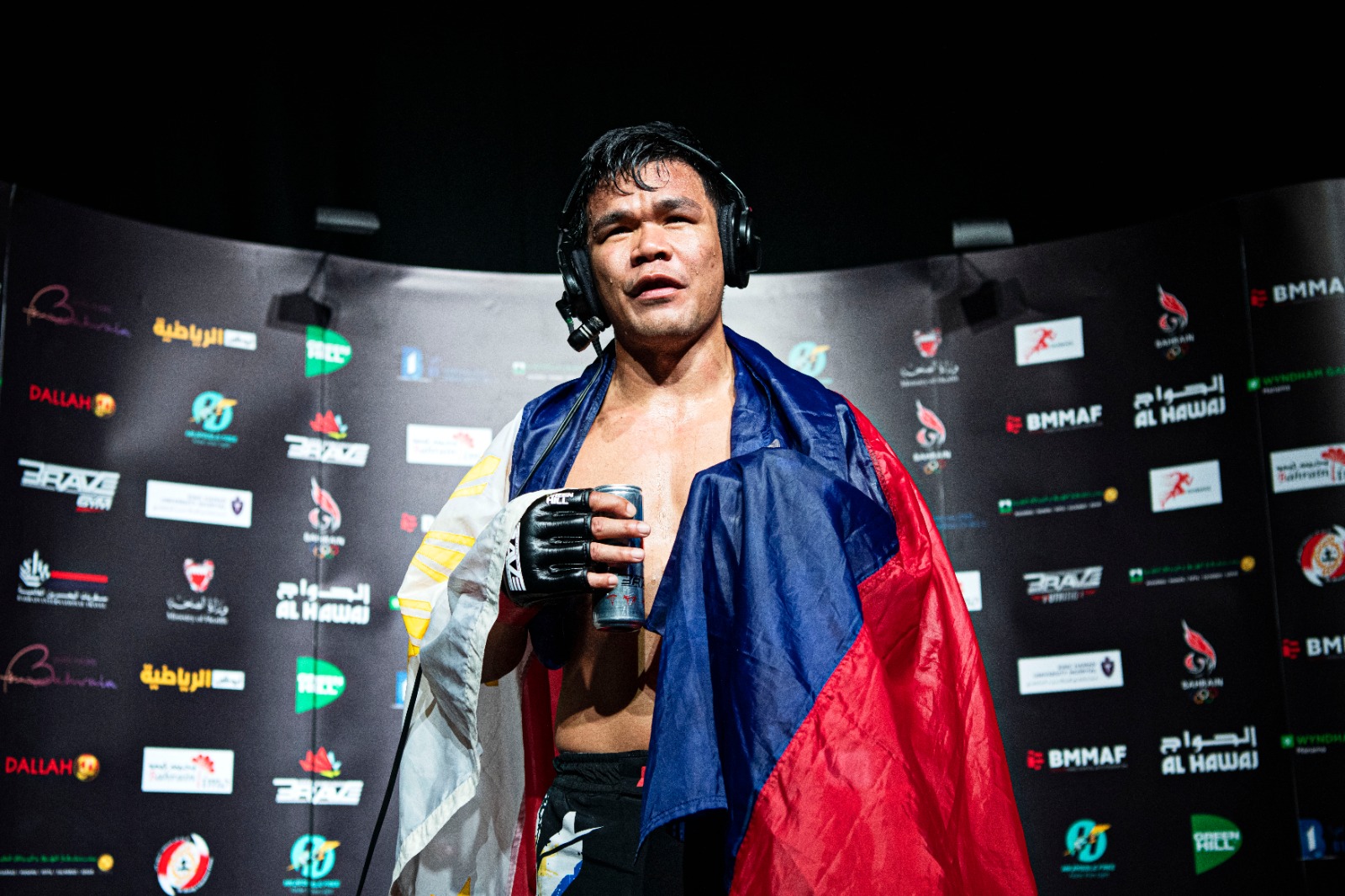 Takeaways
There are some Filipino UFC fighters that have showcased their talents in this field for years already. They do have many Filipino and foreign and that has been supportive of them, These fighters include Brandon Vera, Mark Striegl, Onassis Parungao, Mark Muñoz, Eddie Yagin, Mark Eddiva, Jenel Lausa, and Rolando Dy. They are one of the prides of the Filipino people and of the Philippines.