Raya is actually a warrior wearing a Filipino-style salakot and curved sword in the shape of an Indonesian kris which is on a journey to restore peace to the fantastic dragon-shaped world of Kumandra. Who is she? Raya. The main character in Disney's latest animated movie, "Raya and the Last Dragon," not to mention, is indeed Disney's first Southeast Asian princess.
To know whether Raya in the Disney movie "Raya and the lost Dragon" is an Indonesian or a Filipino is hard to say because it was not mentioned. However, as you can see, Asian culture is depicted in the movie. The costumes is also the same as of many Asian countruies/
So, what ethnicity and race are Raya and The Last Dragon? Well, we all know that race is indeed a social construct, but it is one America still uses to discuss and define the multiple different identities and communities that make up the country and world. Of course, since Raya comes from a fictional country, the concept of race and ethnicity cannot be fully translated but is particularly from Southeast Asia.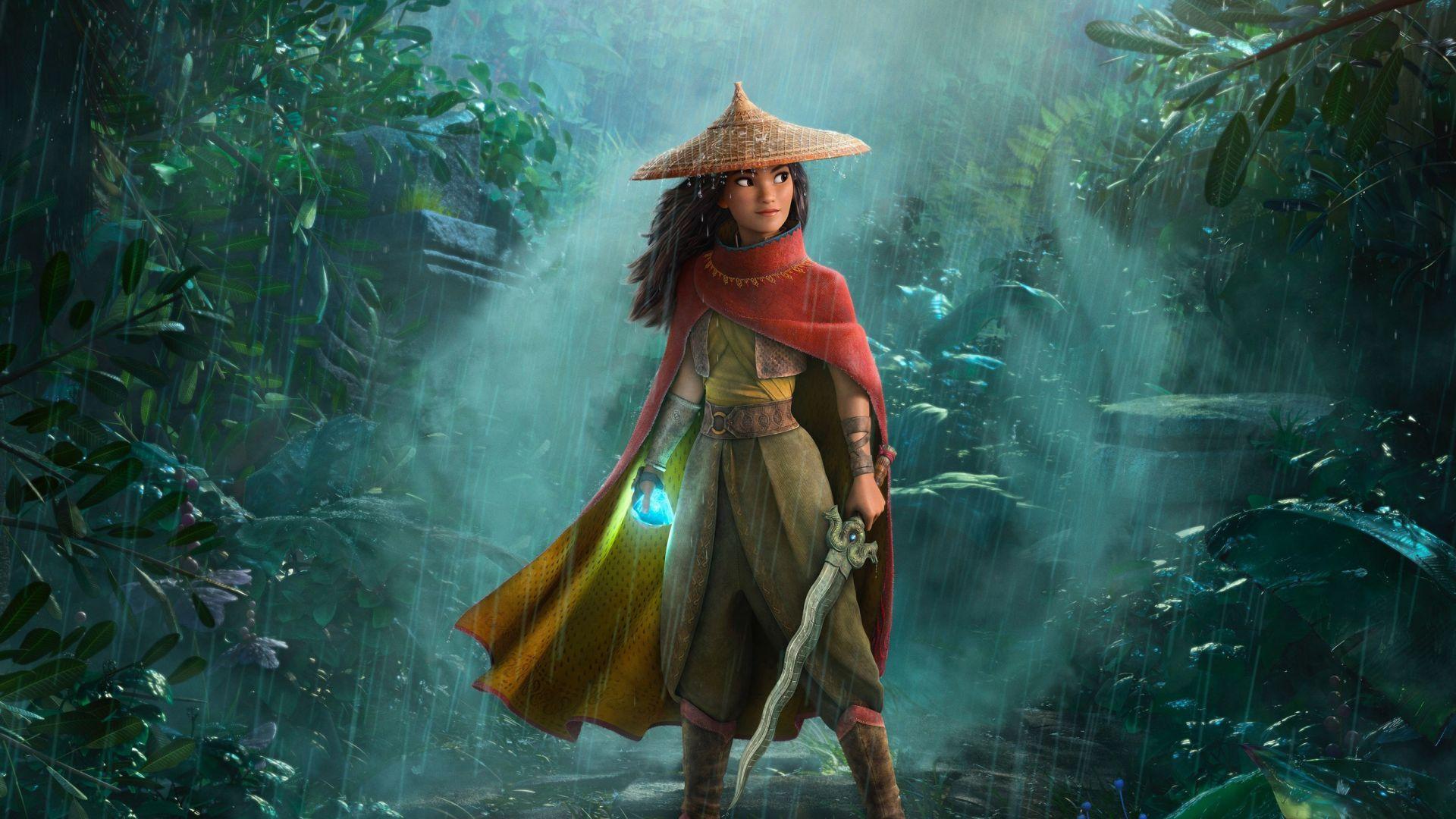 However, Raya and the Last Dragon has been criticized for its lack of representation of Southeast Asia in its cast, many of whom are of East Asian descent, including Daniel Dae Kim as Chief Benja, Awkwafina as Sisu, Sandra Oh as Virana, Benedict Wong as Tong and Gemma Chan as Namaari. Alan Tudyk also plays tuk tuk. There are just a few roles for Southeast Asian American actors that many in the community and beyond were disappointed that many of the leading roles in Raya went to actors of Chinese and Korean descent.
How the Movie Was Created
The creation of Raya and the last dragon from a fictional world inspired by Southeast Asia 500 years after the supposed death of the last dragon is not without its issues, but overall, it represents a vital new step for Disney animation when it comes to authentic cultural inspiration and setting. Most Disney princesses come from Eurocentric histories and origins, but with Southeast Asian Raya and the Polynesian "princess" Moana, Disney finally seems to see the vast world of actual cultures from which they can draw.
While this can and is a slippery slope, as Disney has a history of cultural appropriation and misappropriation, this is generally a positive development and good news for both children and adults who truly have never before seen characters who look like them in the "Disney Princess" world and for everyone in the mood for new stories.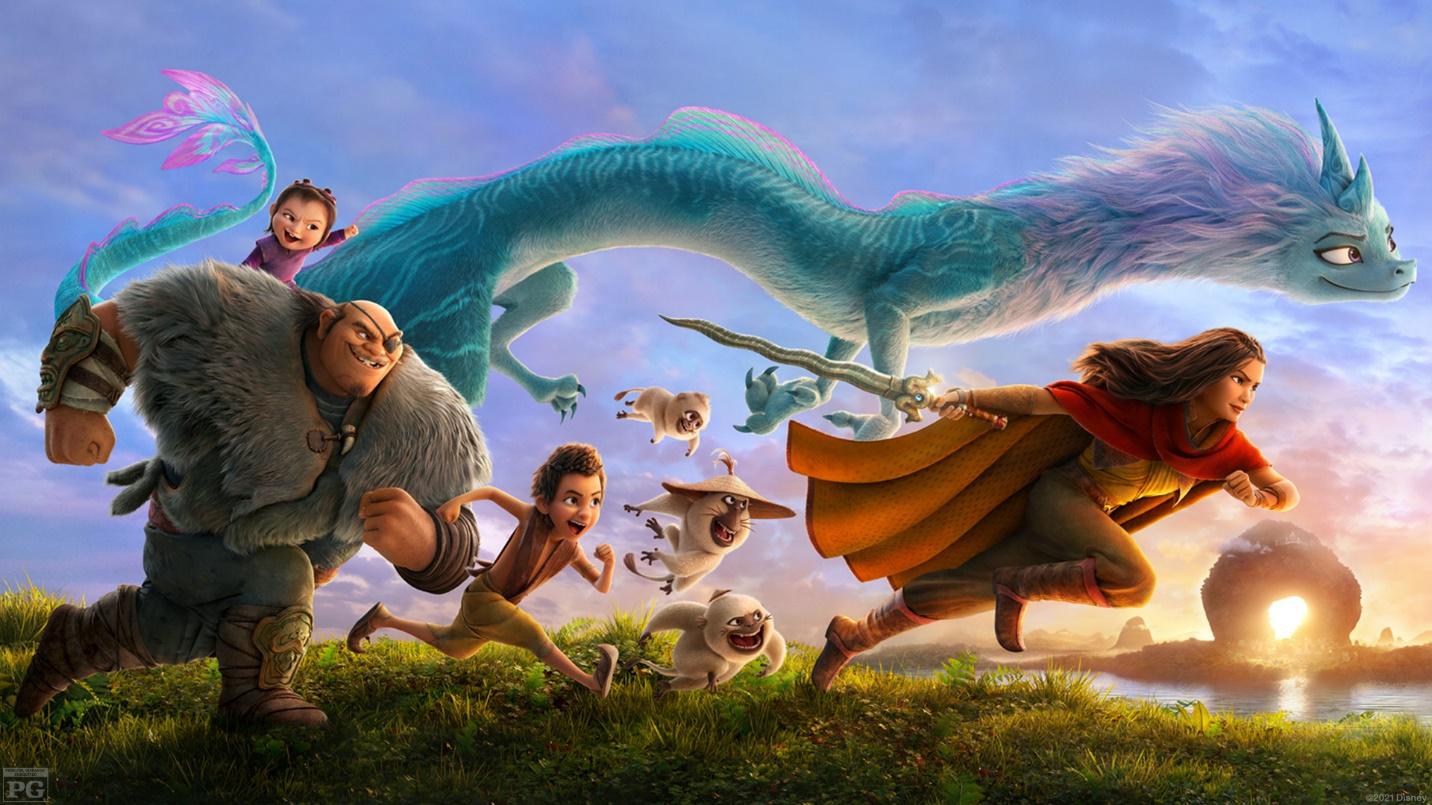 Disney has literally gone to great lengths to conduct research for Raya and the Last Dragon. Prior to the pandemic, members of the production team actually traveled to Malaysia, Indonesia, Laos, Thailand, Vietnam, Singapore, and Cambodia to learn more about their cultures. Led by Laotian visual anthropologist Steve Arounsack, the Trust is a group of experienced consultants ranging from choreography and music to martial arts and architecture. They went to great lengths to make the details of the film more authentic to Southeast Asia, which was also a priority for co-writers Lim and Nguyen.
Cultural Inspiration Behind Dragon Sisu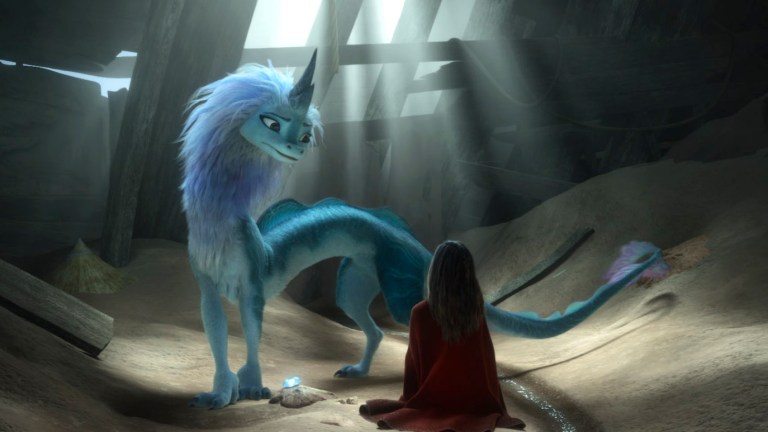 Dragons have several cultural meanings in other parts of the world. In the west, dragons are associated with conquest; they are domesticated or conquered. In East Asia, dragons are not monsters to defeat but rather a mighty and benevolent force in creation mythology; They are often considered symbols of luck, power, and strength.
When creating the dragon character Sisu, the creators of Raya and the Last Dragon drew on the specific dragon mythology of Southeast Asia, especially the nāga. In folklore, the nāga is divine or semi-divine beings who are half serpent and half-human.
The Iconic Salakot of Raya
In addition to the weapons, the film also features salakot, or the cone-shaped hat, which is usually made from palm leaves, rattan leaves, and bamboo. Similar hats exist in East and Southeast Asian countries, such as the conical or non-woven hats from Vietnam, but the hat in the film looks a lot like the Philippine salakot, according to Philippine historian Kirby Araullo.
Raya and the Last Dragon Showcases Filipino Artifacts
Raya and the Last Dragon will give Filipinos the worldwide reputation they deserve. It tells the quest of a protagonist named Raya for a dragon in order to save her divided land Kumandra, referring to various Southeast Asian cultures, including Filipinos, throughout.
Disney's First Filipino Song Sang By Filipino Actress KZ Tandingan
For one, the very own Kristine Zhenie "KZ" Tandingan, otherwise known as Asia's Soul Supreme, has been honored to sing Disney's first song in Filipino entitled "Gabay," one of the film's official soundtrack songs. 
Takeaways
"Raya and the lost Dragon" is one of the Disney movies that showcase the rich and elaborative culture of the Asian countries. Though the ethnicity of Raya is not mentioned, what is clear is that she has Asian blood. As you can see their costumes, the houses and other meals showcases the rich Asian culture.